Advantage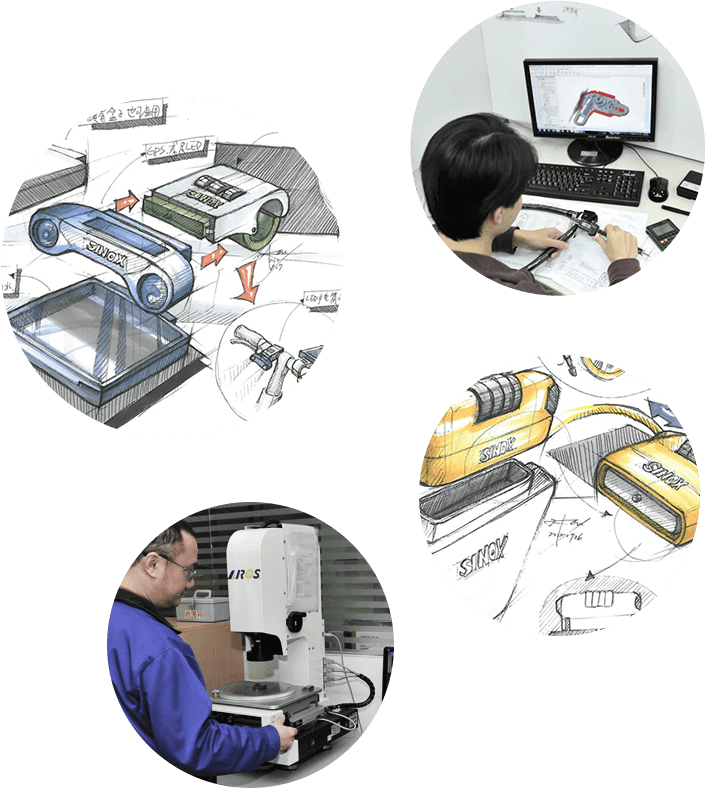 Advantage
Sinox places top priority on customer service, seeing to every detail in product development, design, and production in line with consumer and market needs. Excellent design capacities and production quality combined with joint cooperation and marketing with major international manufacturers facilitates the placement of products in vital sales and distribution channels across Europe and America. This is why "Unlock the Possibilities With SINOX" is our service motto.
With production facilities in Taiwan ,China and Vietnam, Sinox products span fields from leather goods and travelware, to computer peripherals, outdoor sports, bicycles, and cabinets to satisfy the market's needs for combination locks. Today's customers expect us to deliver on eco-friendly production processes, high quality products, and stable supply, and our complete R&D and production lines at home in Taiwan are fully equipped to satisfy and exceed high-end customers' expectations.
Having long deployed overseas, the Sinox production base in China is equipped to perform processes such as die casting, injection, molding, steel wire covering, and stamping. Continuous expansion of production capacity further enables Sinox to provide customers and suppliers with ever more comprehensive, proficient service.
Sinox believes strongly in diversified deployment. More importantly, we believe in developing new concepts and new markets, and that service is the front-end value of research and development. As Company Executive Director of the Board Renny T. Ling confidently asserts, "We place a great deal of emphasis on customer communications, and are equipped with the methods and concepts for developing new industry-leading products -- from Customs locks to key storage locks and computer locks." As Harvard business professor Clayton Christensen stresses with his "theory of jobs to be done," innovation does not just require knowing about customers' needs, but further having a full understanding of what functions the products customers choose perform. In other words, how customers use products, and under what circumstances, as the underpinnings for innovation. Listening to our customers is a vital force driving Sinox's constant innovation, and for achieving refinements and breakthroughs for existing product functions and uses. This is precisely how we took bicycle locks to the next level.
Treating service as a primary driver has been key to Sinox running a fun, lively, profitable and creative business in a conventional industry, injecting new vitality into the combination lock field.
Should you require further assistance, please fill out the following form and we will contact you shortly. Thank you!
Any comments are welcome!